Feria Hábitat Valencia 2019
One more year Muebles Panamar will be present at the exhibition Feria Hábitat Valencia, which will be held from 17 to 20 September 2019. We are waiting for you at stand A53 of Pavilion N2-P4, where you can familiarize yourself with the new products that we present this season.

Panamar Furniture Company appears in the magazine "Luxury pleasure"
We present you the interview which was given for one of the most important and well-known magazines in Russia dedicated to latest trends in design and fashion, and the professionals who created your own unique style. We talked about the trajectory of Muebles Panamar from its beginnings in 1973 to the present day, the trends of the furniture style, as well as the tastes and priorities of the Russian market. The interview took place in our showroom in Yecla, and carried out by our commercial director, Juanjo Alonso.
Feria Hábitat Valencia 2018
If you want to see all our news, write down in your agenda that from September 18 to 21 we will be in Hábitat Valencia 2018. There we will expose the new collections with different finishes and shapes.
We are waiting for your visit in Pavilion N2 - P4 Stand K17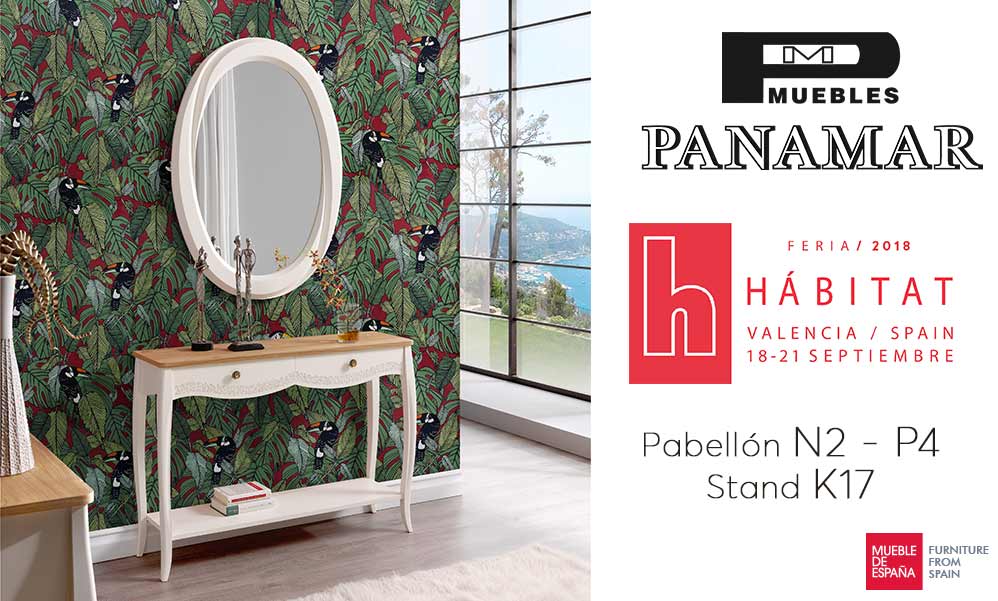 Salone del Mobile Milano 2018
Do not worry if you could not visit our stand at the I Saloni Milano 2018 Exhibition.
You can make a virtual tour and see the news presented in this event. Please click on the following image.
We wait for you in Pavilion 4, Stand L-08 of Salone del Mobile in Milano 2018, from April 17 to 22.

Reverse Trade Mission Russia
Muebles Panamar participates in this action that takes place from March 5 to 9, as a continuation of different regional furniture promotion activities carried out by the Chamber of Commerce of Murcia Murcia in recent years in different cities and regions of Russia. The reverse commercial mission is co-financed by FEDER funds and is part of the 2014-2020 Foreign Promotion Plan of the Region of Murcia, jointly managed by the Development Institute and the Chambers of Commerce of the Region.
The mission consists of the visit of seven importers, distributors and other furniture professionals from Russia to the manufacturers in the Region to study their commercial possibilities..
For two days, Russian businessmen will visit nine furniture factories of Yecla to know in depth the manufacturing process and the technology used in this sector, the quality of the product and the capacity to be in demand. Business meetings will be held individually between businessmen and representatives of the furniture sector of Murcia with a view to signing possible commercial agreements.
Mebel 2017 Moscow
This year Muebles Panamar also participates in Mebel 2017, Furniture Interior Design, 29th International Exhibition for Furniture, Fittings and Upholstery, which will take place in Moscow from 20th to 24th november, where we will continue to present our new collections which we have prepared for this season.

Isaloni WorldWide Moscow 2017
As usual this year Panamar Furniture will be present again at Isaloni WorldWide Moscow, the fair that will be held from 11th al 14th de Octubre de 2017 in Moscow. There we will present the new collections that we have prepared for this event.
We looking forward to your visit and we will be happy to show you personally our furniture .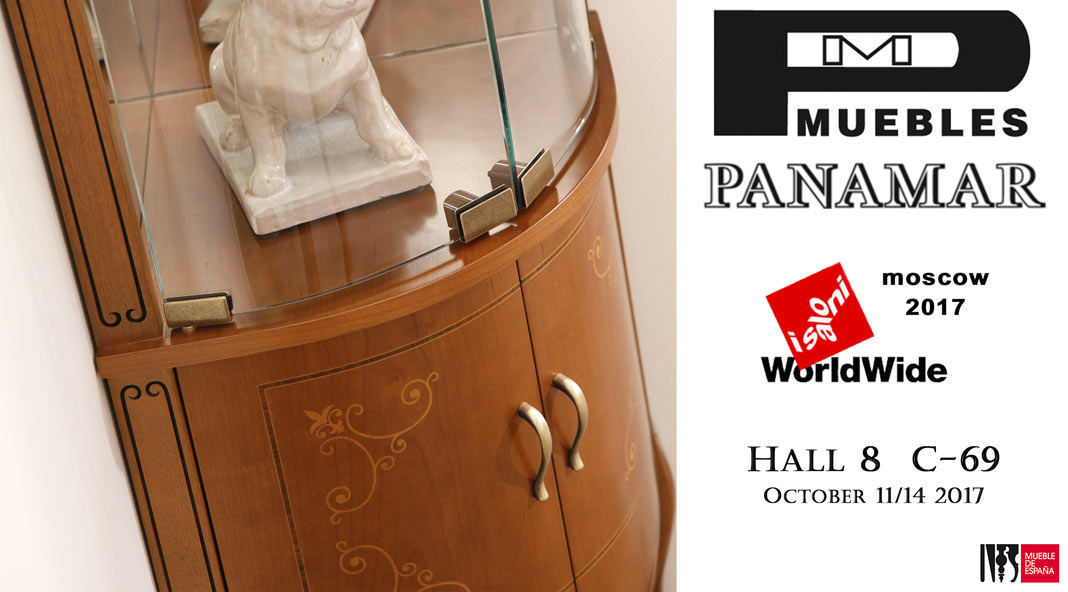 Feria Hábitat Valencia 2017
We would like to thank all the visitors of our stand at the fair for their presence and the interest shown by our furniture. Your opinion will serve us as an incentive to improve day by day.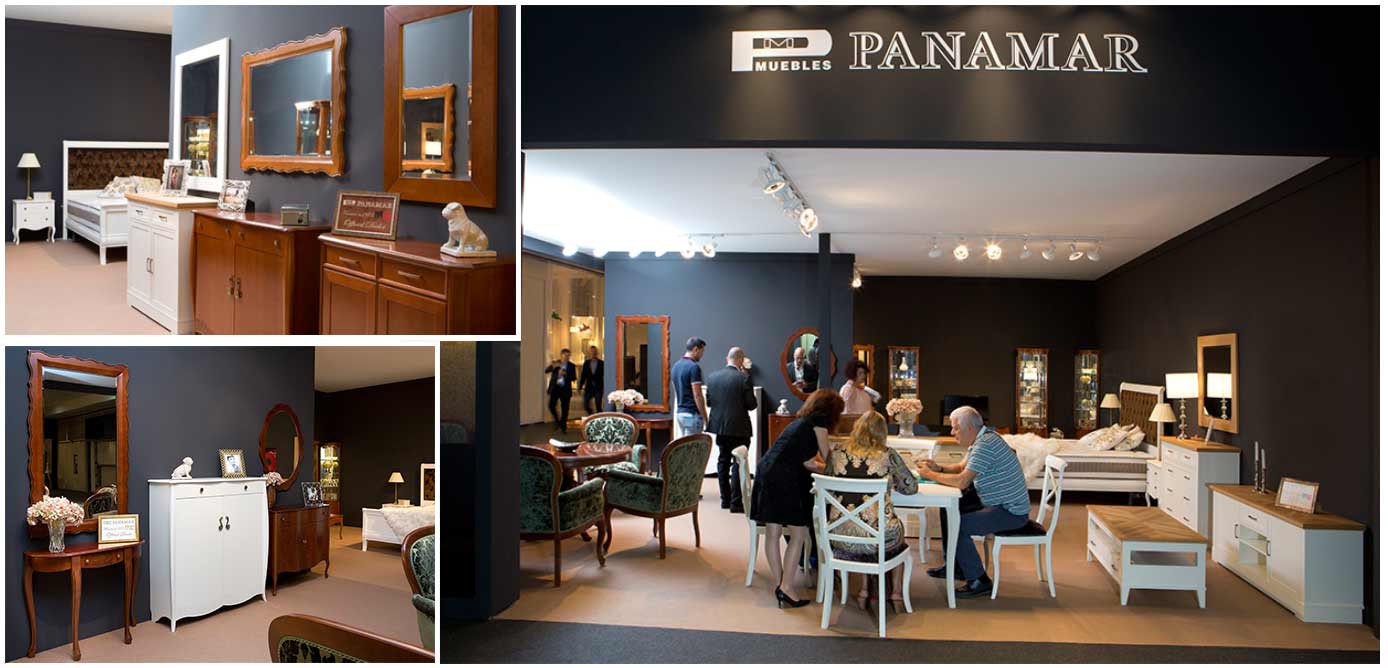 Feria Hábitat Valencia 2017
MUEBLES PANAMAR COMPANY invite you to visit the next edition of EXHIBITION HABITAT in Valencia ( Spain) wich will be shown from 19th to 22 nd of September .There we will present our new design models which are always with high level of quality to achieve the maximum satisfaction of our customers..
We wiil stay at our stand on Floor 2, Pabellón – 4, Stand K3.
Panamar 2.18 home furniture collections
Salone del Mobile Milano 2017
Following our motto of Internationalization, Muebles Panamar will be present one more year at the international exhibition of furniture in Milan. There we will present the newcomers which we prepared for this season. We invite everybody to visit our stand and discover our new designs.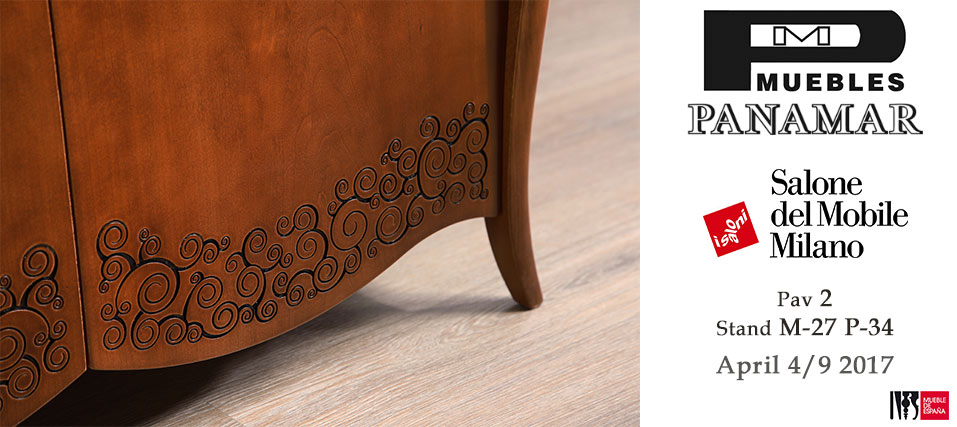 Direct Multisectorial Mission to Taiwan
Our company will participate in the Direct Multisectorial Mission to Taiwan, organized by the Chamber of Commerce, Industry, Services and Navigation of Cartagena, within the framework of the actions of the Foreign Promotion Plan and co-financed by the European Union through the FEDER funds, which will take place from 14th to 19th January 2017.
The action will consist of traveling to Taipei and there conducting job interviews with importers to show our catalog, explaining the type of company we are and the products we have, as well as trying to find out the needs of them in order to try to approach business betwen our companies.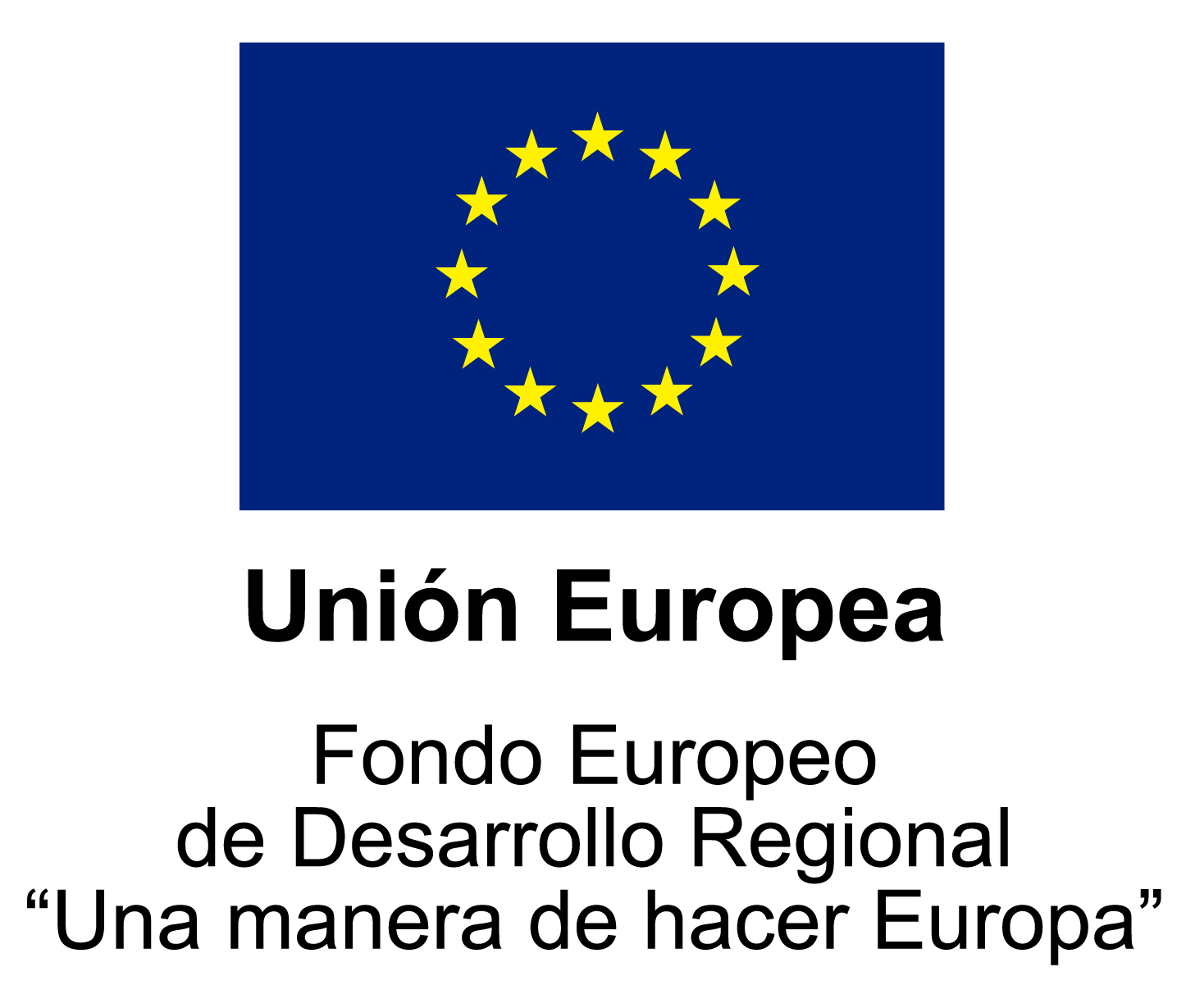 Isaloni WorldWide Moscow 2016
Meubles PANAMAR continue présenter internationalement leurs nouvelles créations. Cette fois-ci sera dans le Isaloni WorldWide Moscow 2016, qui se tiendra du 12 au 15 October 2016 dans la capitale russe.
Nous vous invitons tous à nous rendre visite et profiter personnelle de nos créations.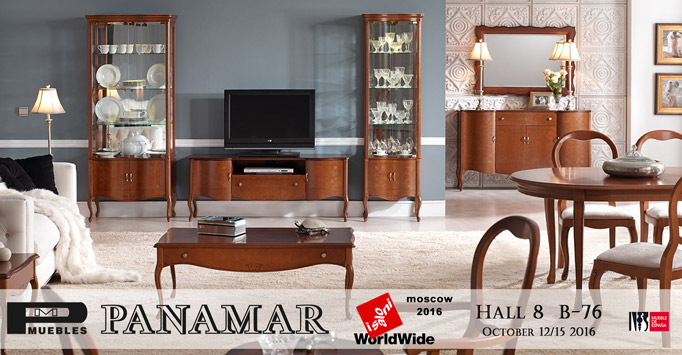 intergift - International Gift & Decoration Fair
Meubles PANAMAR est heureux de vous inviter à découvrir leurs dernières créations à l'IFEMA à Madrid, lors de la prochaine salon International du Gift et Décoration (Intergift), qui se tiendra du 7 au 11 Septembre.
Visitez-nous au Hall 3 stand 3A09, nous serons heureux de vous accueillir.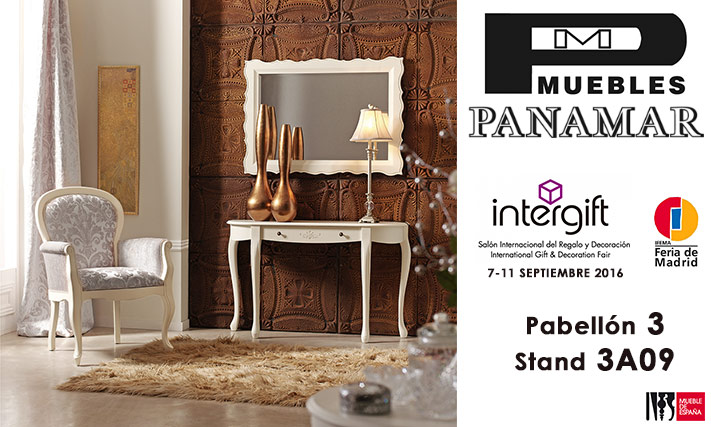 Nouveau Catalogue 2016
Dans Meubles PANAMAR, SL nous venons de lancer notre nouveau catalogue 2016, dans laquelle nous incluons de nouvelles collections de meubles classiques de haute qualité et  style présenté dans Isaloni, Salone del Mobile à Milan, offrent des environnements élégants et pratiques qui veulent atteindre satisfaction maximale du marché mondial.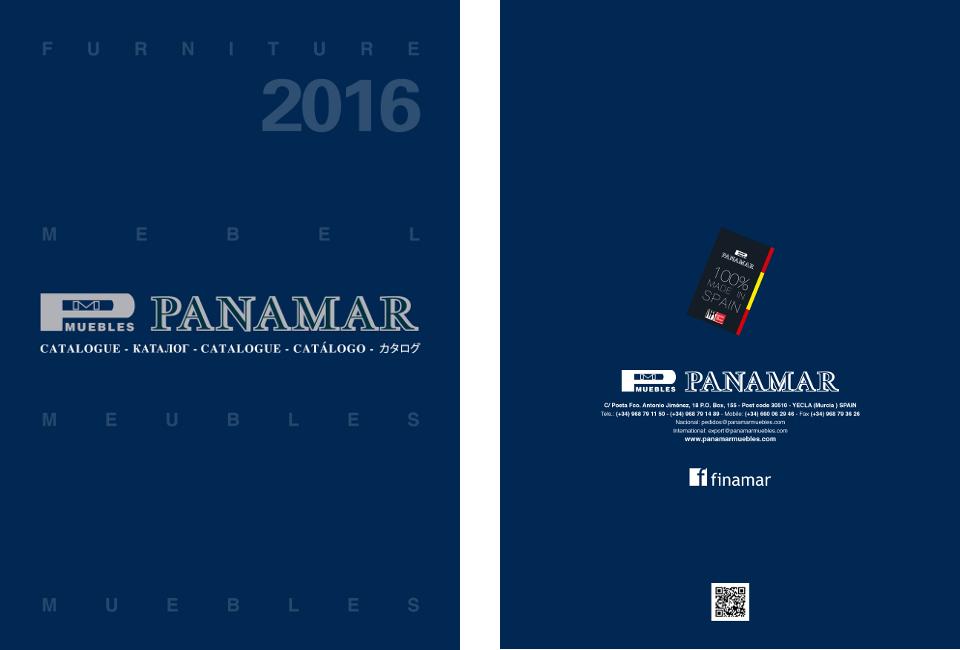 Salone del Mobile Milano
Par notre politique d'internationalisation, Muebles Panamar sera présent cette année encore au Salon international du meuble de Milan, où nous présenterons les innovations que nous avons préparé pour cette saison. Nous vous invitons tous à nous rendre visite et découvrir nos nouveaux modèles.